Cook, Collaborate, Thrive: Welcome to our Culinary Incubator
Embark on your entrepreneurial journey or host a remarkable event in the vibrant heart of Downtown Santa Ana – a bustling mecca for visionary food makers, talented artists, and flourishing small businesses.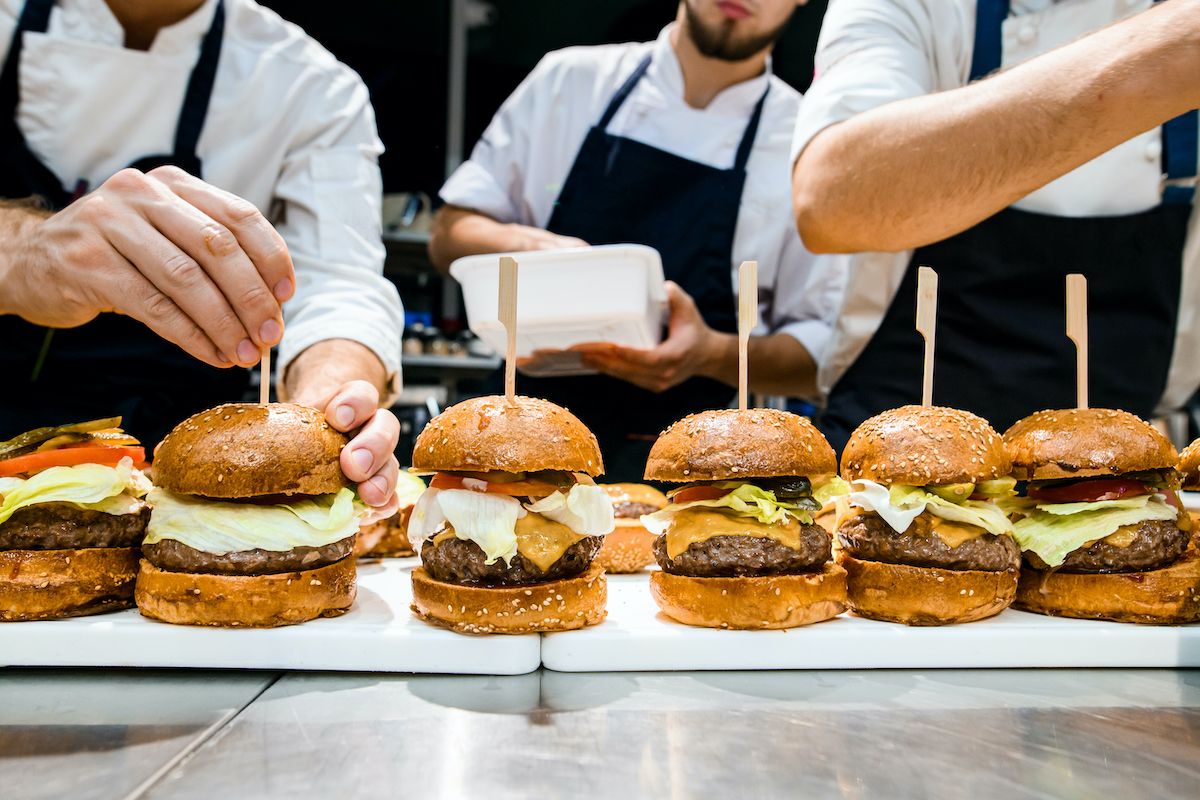 How can we help you today?
Incubator Rental Kitchens
Commercial kitchen rentals, pro-grade equipment, and resources to launch and grow your food business
Small Business Courses

Classes designed for entrepreneurs at every stage, whether you're just starting your culinary venture or looking to scale
Event Space
Rental
Vibrant urban space rental for pop-up events, casual gatherings, and business team building
Flexible Kitchen Options

Kitchens range from a single prep table up to a high volume production kitchen

Scalable Storage
Book as little as one shelf of cooler, freezer, or dry space and scale up from there
Start-up Community

Surround yourself with like-minded food entrepreneurs and expert advisors

Production Equipment
From low volume to large scale production, we have the equipment to do the job
Incubator Kitchen Rentals

Our incubator kitchens are the heartbeat of culinary innovation, where like-minded individuals collaborate, ideas flow freely, and inspiration knows no bounds.

Choose from our array of commercial health department approved kitchens, perfectly aligned with your business needs. Launch, grow, and thrive with the guidance of our seasoned team of food business specialists.

We are a quickly growing business and it's nice to know there is space for us to grow here. - Henna, Aro Chili
Entrepreneurial Skill-Building Courses
Taking the leap into the culinary business world: elevate your food enterprise with our targeted courses catered to food business owners. Join our vibrant community, learn from industry experts, and embrace the fusion of creativity and business acumen in your journey to establishing a flourishing culinary venture.
In Person Workshops
Learn Directly from Industry Experts: Gain valuable insights from professionals in the culinary business.
Online Courses
Learn Anywhere: All you need is an internet connection to turn your space into a learning hub.
9-Month Hybrid Program
Skill Transformation: Evolve from a culinary enthusiast to a competent business owner.
Small-Business-Powered Events at 4SM
Leverage the expertise and dedication of our entrepreneurial community for an unforgettable event experience.
A/V & live music available
Locally crafted, with all food, beverages, and entertainment thoughtfully curated by our small businesses
Culinary pop-ups, social, and corporate team building events
Olivia was absolutely incredible!! I've never planned an event before, and she made sure I had everything I needed
Katie
Chef Ryan
Resident chef-preneur
Founder of Co-Lab and CulinaryLab
25+ years in pro kitchens
Olivia
Operations Manager
Small biz specialist + Foodie
Entrepreneur
Get in Touch
Ready to make waves with your business venture or host a memorable event? Your search ends here.